Dozens of jars of vibrant, fragrant spices now grace my kitchen and help guide my culinary explorations.
For the coming months, I invite you to visit me here where I will be blogging as the new Spice Islands Flavor Explorer. I am honored, humbled and excited to be part of the team. I have some big shoes to fill. Past Flavor Explorers include David Lebovitz, Matt Armendariz of Matt Bites, Alice Currah of Savory Sweet Life and Pim Techamunavivit of Chez Pim.  I encourage you to click through the archives and drool over the recipes that these talented bloggers have shared thus far.
When I was first contacted by Spice Islands, they described their customers to me as people who are adventurous in the kitchen, enjoy traveling and consider themselves life long learners. Check, check and check – sounded like a perfect match. As I continued to learn about Spice Islands and their products, my ideas began flowing and my eagerness to get started grew.
Shortly after finalizing my plans to be a Flavor Explorer, a large box arrived in the mail. My in-laws were visiting and together, we gathered around the heavy, mysterious package. Inside, we discovered over 100 glass bottles individually protected with bubble wrap.  One by one, my Dutch mother-in-law, Greek father-in-law, my husband and kids and I unwrapped each bottle and excitedly announced what treasure we had discovered: Organic Sweet Basil, Red Thai Curry, Louisiana Style Cajun Seasoning, Pure Vanilla Extract, Snipped Chives…. like a mad scientist who had just received her ultimate chemistry set, I nearly threw back my head and let out a delighted, satisfied bellow as I imagined the concocting that was to come.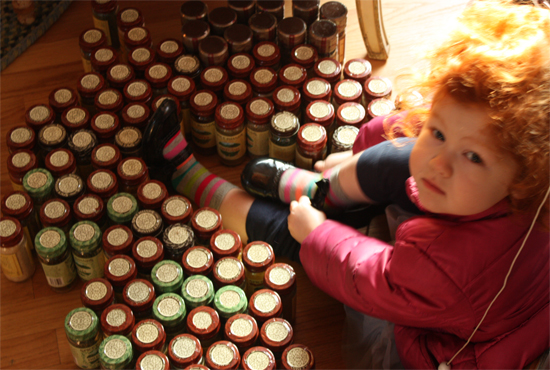 Through March, I will be doing a lot of baking (I've already been through nearly 3 bottles of Spice Islands Pure Vanilla Extract) and I will devise a number of recipes using other Spice Islands spices, herbs and blends. Keep your eye out for a few videos and find fun facts and conversation on their Facebook page here. If you have Spice Islands favorites or recipe ideas, send them my way.