In one day, I peered into the crater of a volcano, saw monkeys, heard toucans, spied iguanas and crocodiles sunning themselves, met my first poison dart frog, had a snake cross my path and swung through the rainforest.
It was a really good idea to take this business trip to Costa Rica because when I had a one day break from meetings, I fit a lifetime of adventure into 12 hours. I've found that all the good things people say about Costa Rica are true. The people are friendly and the biodiversity is incredible. I somehow escaped the rain, protected myself from sunburn and didn't get a single bug bite.
Though this blog is normally about food, we will file this post under "conversation around the table." I've enjoyed the beans, rice, plantains, coffee and fruits but the people and the landscape really stole the show.
Pura Vida is a common saying here. It translates as "pure life" but it means so much more. It was explained to me that it really communicates that all is well and going fine. I have witnessed that Pura Vida is more than a verbal response, it is a way of life. The Costa Ricans that I have met are friendly, easy going and proud without being boastful. Perhaps it is the lush vegetation, moderate climate and delectable tropical fruits that contribute to their positive spirits?
Because I didn't have much time to tour, I booked an excursion through my hotel. We started the day at the Irazu volcano. Luck was with us and we caught a rare glimpse into the main crater, free from the often present cloudy mist that usually shrouds the view. (pictured above)
After a trip through one of many national rain forests, we took a boat ride down the Sarapiqui river. It is there that I became acquainted with the four-legged inhabitants. I tried to signal to this baby howler monkey that he was welcome to sit on my shoulder and sneak back to Chicago with me in my suitcase. He was having too much fun swinging by his tail to pay heed to my offer.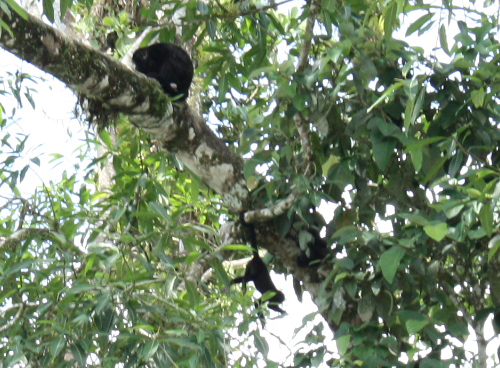 Along the banks of river, iguanas, other lizards and even this fine-sized crocodile were warming their blood in the afternoon sun.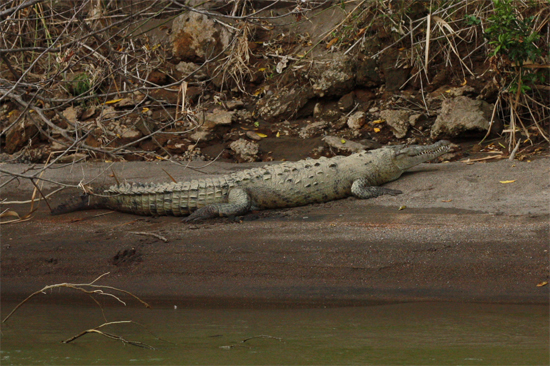 I accepted a last minute offer to join my fellow tour goers on a canopy tour. The release form for the rain forest zip line experience said that you should not participate if you have cardiac problems. After the group of 7 (including a 6 year old and a 65 year old) climbed a 50 rung ladder and huddled on a small, metal platform 50 feet high in the tree, I was thinking that the warnings could have been a bit more expansive. Alas, we all bonded and made it through our panic and slight dehydration to swing and trounce through the trees for a few hours. Tiny poison dart frogs and fluorescent green snakes stayed out of our way while toucans cheered us along.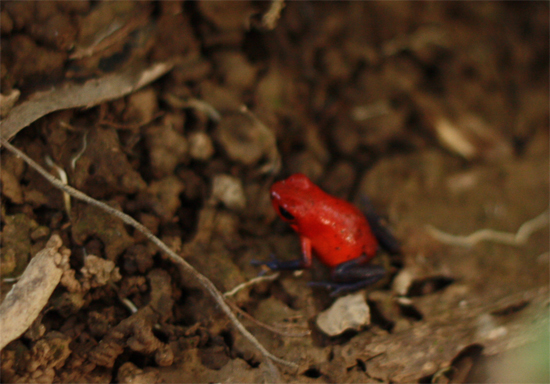 Some little, bat friends stood guard inside the roof of our outdoor lunch spot. I wasn't sure if they were the type that eat mosquitos but I didn't get a single bite while in the forest so perhaps their presence deterred the pests.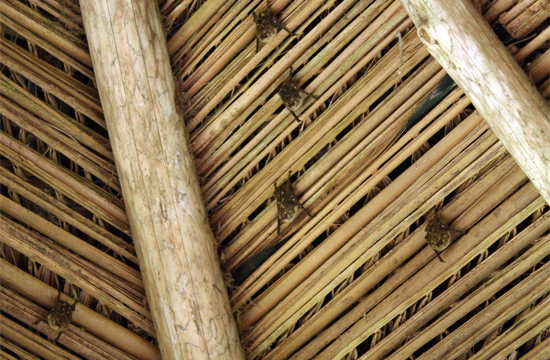 Back on the river, we cruised along, making our way towards the initial dock where our van awaited. Some more familiar animals bid us farewell.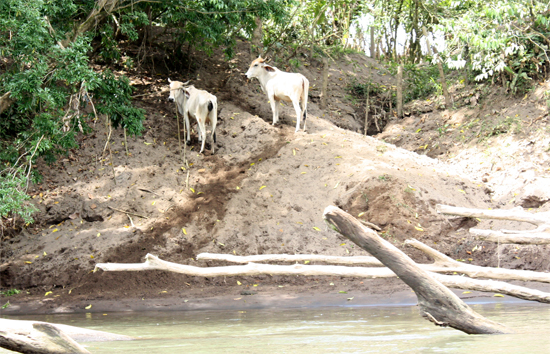 Even the dogs in Costa Rica seem to understand pura vida  and have an extra spring in their step! This little fella bounced around wagging his tail at everyone who passed. I didn't want to play favorites with my camera so I snapped his portrait too.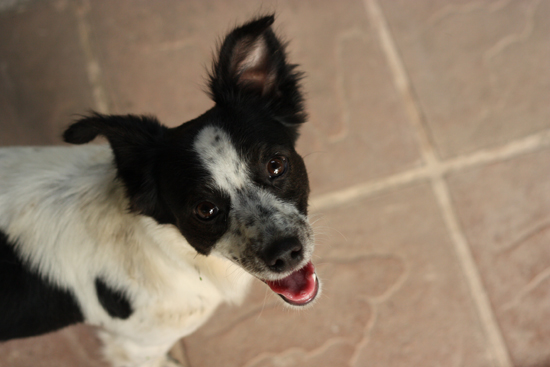 The sun went down and the ride back to the hotel was dark. The respite from the visual stimulation was welcome and I ruminated on all that I had seen and done in the previous hours. When I am back in Chicago and experiencing one of those days at the office that seems to drag, I think I'll look back at this post. Life stays in balance and this one day of adventure in Costa Rica will provide the counterweight for dozens of slower days at home.