A few bits of news from the Chicago food scene.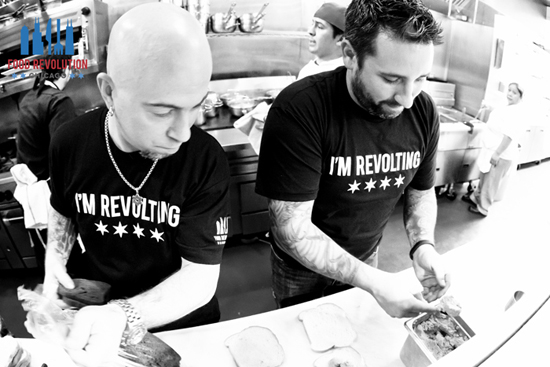 I love Chicago. Though I appreciate all that New York and other big cities have to offer, I am a hometown, Midwestern girl. It's true that our fashion scene isn't as savvy and I don't expect us to keep up in that department. But, our food scene is pretty amazing and getting better all the time.
In the past decade that I have lived here, I have been eagerly watching from a front row seat as creative, entrepreneurial chefs and foodies surprise, engage and wow us. Through my work and this blog, I've had the pleasure of meeting many of them and I find myself further swelling with pride about how talented and passionate my fellow Chicagoan's are.
A few weeks ago, I attended a press gathering for the new show, Food Revolution Chicago. The producers plan is to showcase our food scene with the help of a few cool food fellas. Starting this summer, I look forward to tuning in to the first episode.
Last week, I attended the TimeOut Chicago Eat Out Awards, reporting live for the Chicago Blogger Network. We drank, we ate, we rubbed elbows with those helping make the Chicago food scene spectacular. I was pretty excited to  spend a night downtown at the Art Museum drinking bourbon cocktails: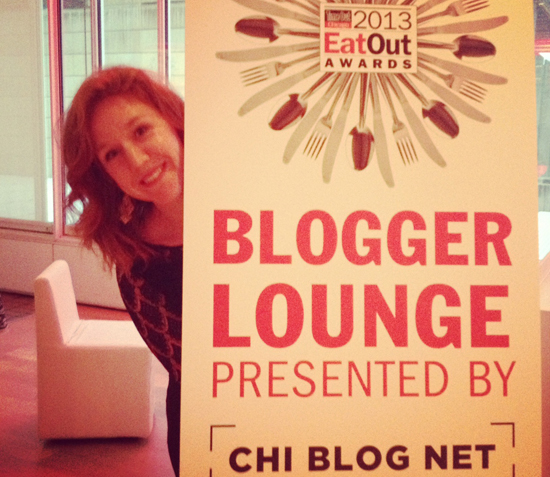 We made our way through dozens of small bites from oysters to pork belly tacos. Some of the food (like these S'mores tarts) was good: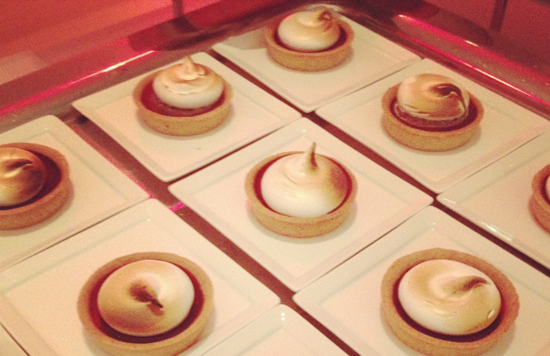 AND, some was not so good (flashback to 1980's Wendy's commercials):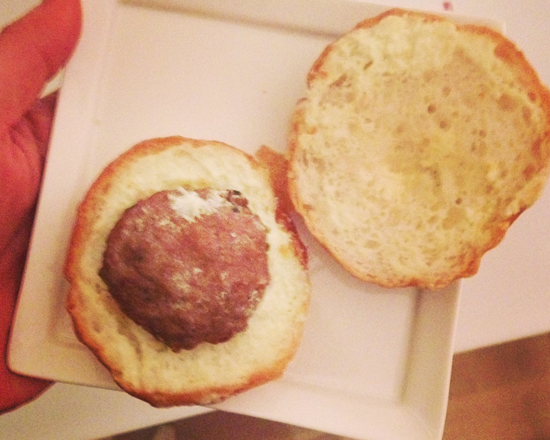 Since my work, attempted diets and two little kids keep me from eating out as much as I would like, it was most fun learning about the the hottest new restaurants, coffee shops, breweries and bakeries. You can find a full list here, which you may want to use as a "to eat" list for the coming year.
I had the pleasure of chatting with the owner of Kai Zan, best new sushi restaurant. He and his brother opened the small restaurant, building much of the interior themselves. They suggest that you put yourself in their hands and order the chef's choice. They will serve you an unexpected, outstanding selection of sushi. They are expanding the restaurant so you might want to wait a few months for the hype to die down and for extra seats.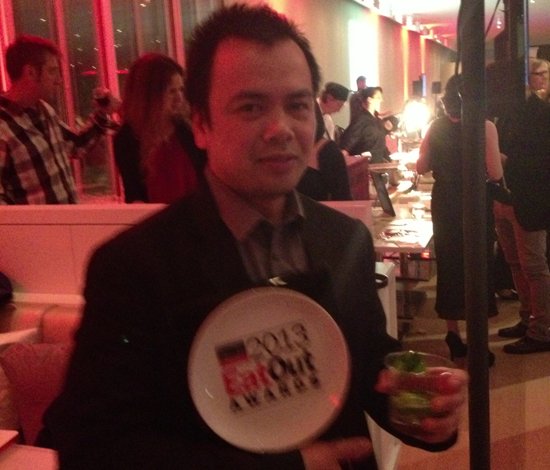 I also had a memorable conversation with the owner and the chef of Bar Pastoral. Cheese, wine, charcuterie, seasonal menu, and did I say cheese?! The team was interesting, passionate and knowledgeable. Their energy alone made me want to dine in their establishment.
The most surprising announcement of the evening for many was not a winner of any food or wine category but the news that TimeOut Chicago will no longer be printing their magazine. They will be an online only magazine. Starting now :(
But, don't get all weepy just yet about not holding your reading material printed on paper. You could perhaps quench just an ounce of your thirst by subscribing to the new food magazine, Middlewest. A couple talented folks from the TimeOut Chicago crew have just launched this new venture. It is something new and different… Card stock? Envelopes? See for yourself.