In honor of National Ice Cream Month, we rounded up the neighbors and hosted an ice cream social.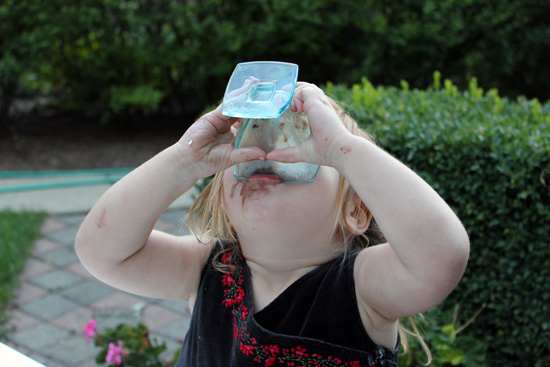 I always get a kick out of seemingly pointless food holidays. Though they may be invented by people to try to sell more of something and as marketing ploys, I am the first to jump on the bandwagon and use holidays like National Donut Day as an excuse to indulge.  July 21st is National Ice Cream Day and the whole month of July is National Ice Cream Month. This American tradition began in 1984 when President Ronald Reagan asserted the designation with an official Presidential Proclamation. (And I always thought the guy was gaga over jelly beans?)
The United States is reported to be the top ice cream consuming country in the world. Ice cream socials have been a part of "Main Street" American culture dating back to the 18th century. These cozy hometown events were a common activity for church members or social clubs. Though I'm not overly crazy about eating ice cream, I love the culture of gathering around ice cream. Thoughts of two straws in a milkshake, the frenzied chase of ice cream trucks, and family sitting together licking ice cream cones all tickle my nostalgia nerve.Some weeks ago, I was contacted by Wayfair with an offer to host an ice cream party in honor of National Ice Cream Month. I was more than happy to oblige. I decided to round up the neighborhood kids for an old fashioned ice cream social. A new picnic table for the kids, ice cream sundae cups, and some ice cream- themed toys made for a successful evening – for the most part.  Here's how it went down: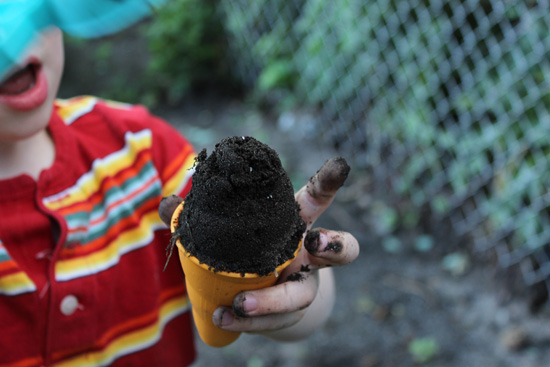 While I was finalizing preparations, I introduced the kids to this Seahorse Sand Ice Cream Set I found. Since we don't have a sand box, I led them to an unplanted corner of our garden and suggested they make dirt cones. It was a hit. When it came time to eat our ice cream, our extensive hand washing session made me wonder if playing with dirt first was the best order of events.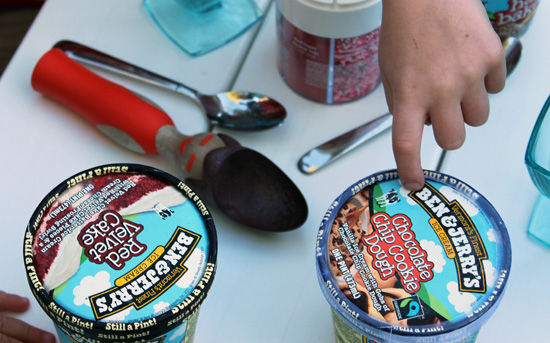 We gathered around the table and some important decisions were made. Each of the kids filled their bowls and topped them off with sprinkles, hot fudge and a cherry or two. Unfortunately, I couldn't find marshmallow cream at the store. In hindsight, I should have bought a can of whipped cream. Half the fun is heaping on the toppings!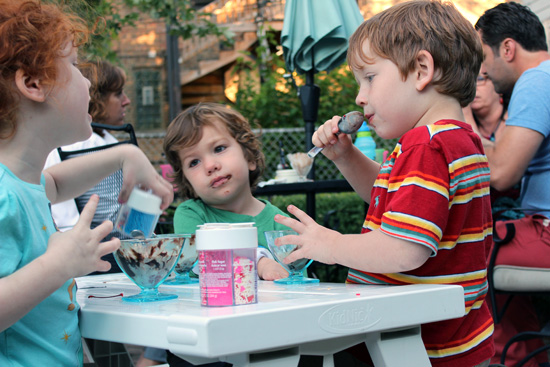 The guests were pleased and a silence fell over the previously loud troupe as they dove into their bowls. Seconds were granted and we splurged until bellies were more than full.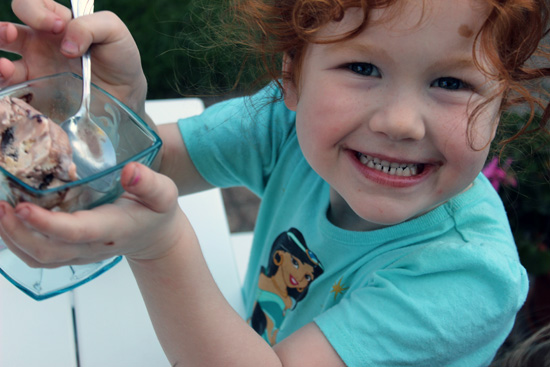 My after dinner plan was to work together on our new ice cream scoop puzzle. I had never seen a "family" puzzle that includes three different sizes of puzzle pieces to accommodate different ages. It was at this point, when the puzzle sat abandoned at the table, that things took a little turn for the worse.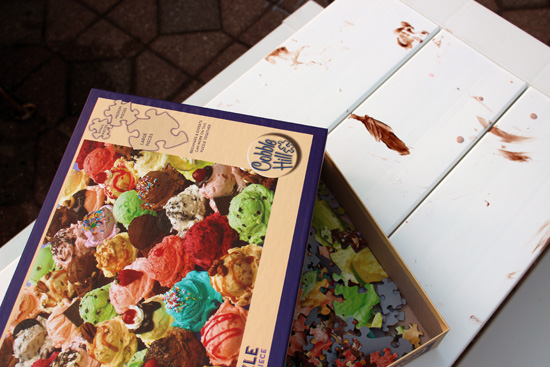 Within a few quick minutes, the combination of sugar high and the lure of the dirt turned our halcyon sundae consumption into a unfortunate mess. Before the adults realized what was happening, dirt was being piled on heads, thrown at faces and our littlest rascal got caught up in the excitement and tried to eat a "dirt ice cream cone."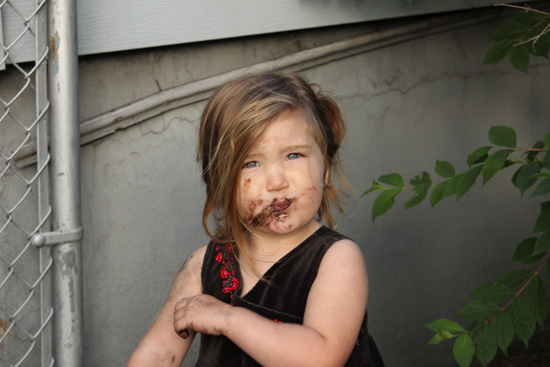 It didn't taste very good.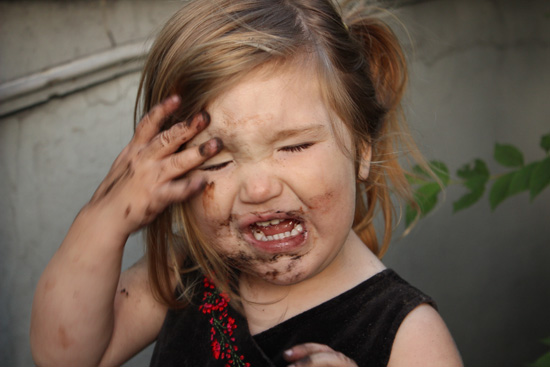 Luckily, as always, she recovered quickly. We turned on the hose, stripped off some clothes and turned the ice cream party into a water (or should I say mud) party. In the end, everyone was content. Even our dog and his neighbor friend gathered for some social bone gnawing.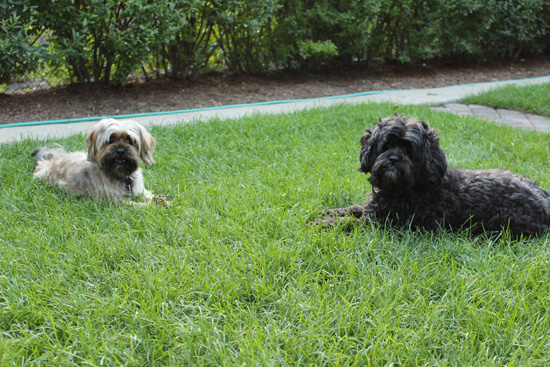 Last year was a difficult year. This year, we vowed to enjoy the summer. Chalk up our ice cream social as one more successful event towards reaching our goal. Catching fireflies, running in sprinklers, drinking beer on the front porch, weekday ice cream socials… THIS is the stuff summer 2013 is made of.
Thank you to Wayfair for the items that helped make our party a success including gift certificates for Ben & Jerrys ice cream.
Greens Josie Ice Cream Scoop
Glass Ice Cream Dish
Seahorse Sand Ice Cream Set
Kids Picnic Table
Ice Cream Puzzle
Note: I occasionally accept products from other companies but all the opinions and reviews are my own.