A few things that I'm excited about this summer.
Once again, I have been a delinquent blogger. Well, I have been too busy enjoying summer. And, dealing with my daughters broken arm, a sewage flood in the basement and a change of employees at my office. But, I don't mean to complain because none of the hardships this summer have been of a critical nature and I've been enjoying many wonderful discoveries along the way. Some of which, I would like to share with you….
1. Steigl Radler
This grapefruit-scented beer is taking the summer of 2014 by storm. I discovered this beer by accident while watching the World Cup finals. Knowing it might be a long afternoon at the bar followed by a requirement to return home and responsibly take care of my children all evening, I scanned the extensive draft beer list at O'Shaugnessey's and chose Steigl Radler for its low alcohol percentage. When the tall glass arrived, the bright scent of grapefruit wafted off the foam. My first sip was an eyebrow raising, eureka moment. Since then, I've been ordering Radler wherever I can find it and bringing cans home to have on hand. Steigl Radler is my idea of summer sipping heaven. And, for those of you who are disheartened by the under 3% alcohol content, I've been told many times that a shot of gin poured in the glass is what the cool kids are doing.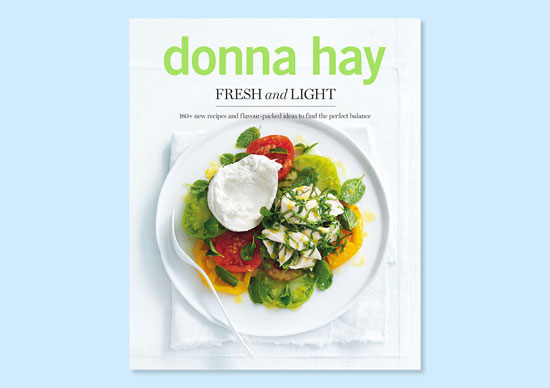 2.Donna Hay Fresh & Light Cookbook
There are cookbooks that are practical and end up dog-eared and stained with overuse. There are cookbooks that belong on the coffee table as they are more food porn than cooking guide. And then, every now and then, there are books that are both. I flip through many cookbooks and rarely find a book as gorgeous, interesting and practical as this one. I've made little paper book marks to tag my "must try" recipes since I can't bear to fold the corner of the beautiful pages.  One of my favorite surprises was the double-page spreads sprinkled throughout that show a number of basics 5 or 6 ways such as bruschetta, flatbreads, and frittatas. If there is one cookbook I suggest you buy  to round out your meals in the final days of August, this is it.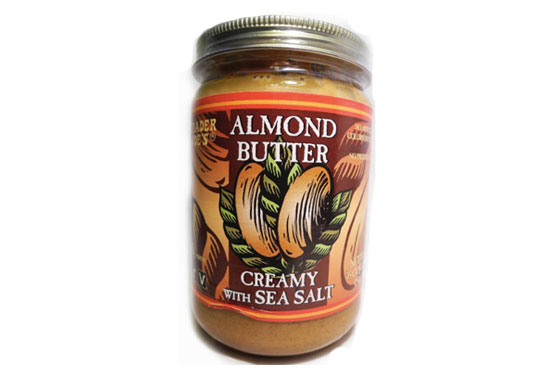 3. Trader Joe's Almond Butter with Sea Salt
I am a peanut butter devotee. Some years back, I switched to natural peanut butter and have been searching for the perfect brand. My mother-in-law always brings me a number of jars of my favorite Dutch peanut butter (Calve pindakaas) when she visits. Though now that she lives in Greece, my supply chain is a bit less fluid. Last year, we began buying Almond Butter to make sandwiches for my daughter's lunch. (Her school is peanut free.) Somehow, it took me until this summer to start eating it myself. I now spread this Trader Joe's Almond Butter with Sea Salt on a raisin english muffin every morning and top it with a half of a sliced banana. The other day I had a realization that I think I have come to love it even more (gasp) than peanut butter.  I'm now experimenting with almond milk as well. So far, the Silk Unsweetened Vanilla is at the top of my list.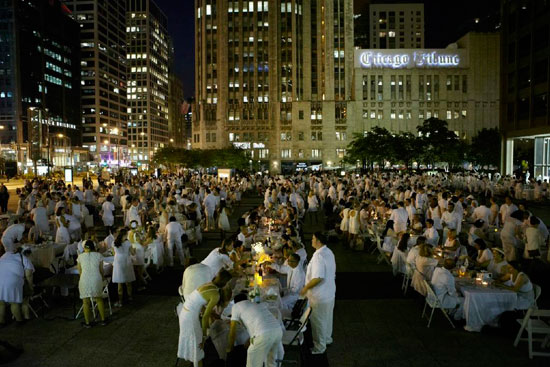 4. Diner en Blanc – The Biggest, Most Secret Party of the Summer (photo: Steve Dolinsky)
Have you heard of this? Apparently these dinners have been happening around the world for years in various cities. Much of this major event is a mystery. It is very hard to buy tickets and find out how to attend. If you become one of the lucky thousand or so to secure a spot, you prepare for the big night. You have to wear all white, bring a picnic, haul tables and white table cloths with you and adhere to a number of rules… but go where? THAT is the biggest mystery of all. Just hours before the dinner, the secret, outdoor, city location is revealed. You haul your stuff and your sassy white self to the clandestine venue and enjoy the swankiest picnic of the summer. Trumpet calls, the waving of the white napkins, dancing, sparklers….ahh… sounds just crazy enough to be amazing.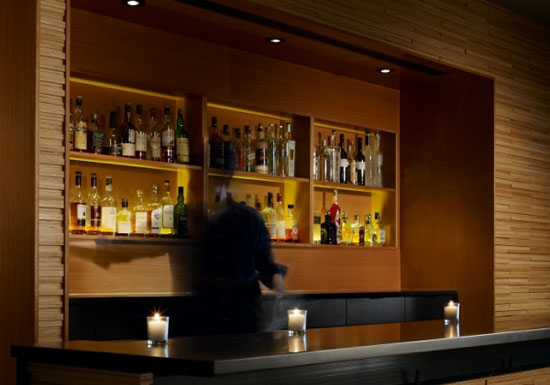 5. Cocktails at The Tiny Lounge in Chicago
This isn't so much of a discovery as a rediscovery. This little bar is right under my nose and somehow it slipped off my radar. Their food is good. I see it more of a necessity to go along with the cocktail drinking process if needed. "In case of emergency – order sliders." The cocktail menu is extensive and includes both well made classics and dozens of interesting specialty drinks. At the end of a date recently, we stopped in for a cocktail and were thoroughly impressed. The outdoor patio is ideal for summer and the dark cozy interior is perfect for winter. I'm going to make a point to haunt this neighborhood bar year round to better appreciate their mixology magic.