I'm attempting a healthy snacking revolution. Anyone want to join me?
Confession #1: I'm a snack hoarder.
Confession #2: I am pretty messy.
Together, these two traits have worked together resulting in a number of unforgotten snacks-turned-science-experiments stashed in the bottom of purses and bags. I can't believe I am admitting this but when I was selling an old diaper bag at our garage sale last fall, I found a petrified black mass at the bottom of one of the pockets that was later identified as a 3-year-old banana. It turns out there is a shrunken, rock solid, odorless stage after the stinky, mushy stage. (Read on for giveaway details…)
My snack hoarding evolved from hypoglycemia and my strict need to eat every 4 hours or so. If you've ever experienced low blood sugar than you know that the panic-stricken, animalistic survival aggravation is best avoided. To escape unexpected episodes, I try to keep food stashed in a number of places. Though I try to make healthy choices, healthy snacks are often perishable (see "science experiments" above.) So, I often have granola bars and caloric energy bars tucked in every pocket and pouch.
This year, we joined the masses and used New Year's resolutions as an excuse to jumpstart our diets. We generally eat quite healthy but like many, the holiday gluttony got the best of us. For the first few weeks of January, we cut out most white flour, sugar and alcohol. I've been spending Sundays roasting veggies and cooking wheat berry and quinoa salads to eat throughout the busy week.
It was serendipitous that I was contacted by the Plum Vida™ team a few weeks ago asking if I'd be interested in working with them on their campaign to refresh part of my routine. It was literally the same week I was scouring the web looking for snack alternatives that would work on the go!
One of the lucky bonuses of working in the food industry is that I get to know likeminded people who move on to other jobs in the food industry. Over the past decade, my network of friends working with yummy food has gotten sweeter and sweeter.  A good friend from my early days in the chocolate world, Jen, moved away from Midwest to sunny California and landed at Plum Organics®. Over the past five years, we have kept in touch and I have watched as their line of irresistible pouches  of baby and toddler foods have continued to grow.
As you know if you read Whipped regularly, I rarely partner with other companies. But, when Plum Organics® asked if I wanted to try Plum Vida™, their new organic fruit and veggie pouches for adults, and refresh part of my life, it felt like it just MIGHT be my ideal snack solution. Could Plum Vida™ be the healthy, long-lasting, stash-able snack I've been seeking?
The resealable pouches come in 3 flavors and have a consistency of a smoothie. My favorite is the Cherry Berry Beet Ginger but Pineapple Carrot Mint is a close second. I also like the Pear Kale Spinach Celery but prefer the fruitier flavor profiles. Each pouch is only 70-90 calories, has 3 grams of fiber and can last in your purse for months – Hooray! Moldy snacks, be gone!
And so, my refresh begins… into my messy work bag where they can sink to the bottom and not get rotten.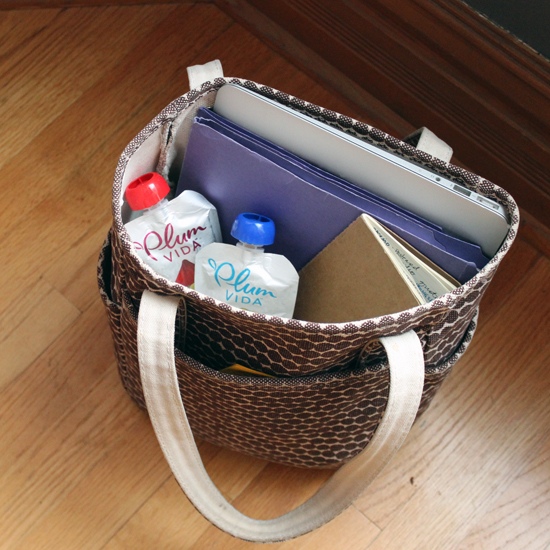 Tucked in my pocket for an unexpected moment of need.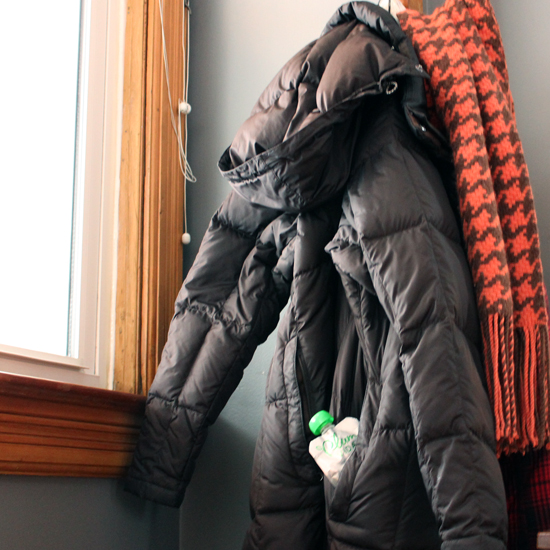 Next to my swim gear for the all important after swim snack.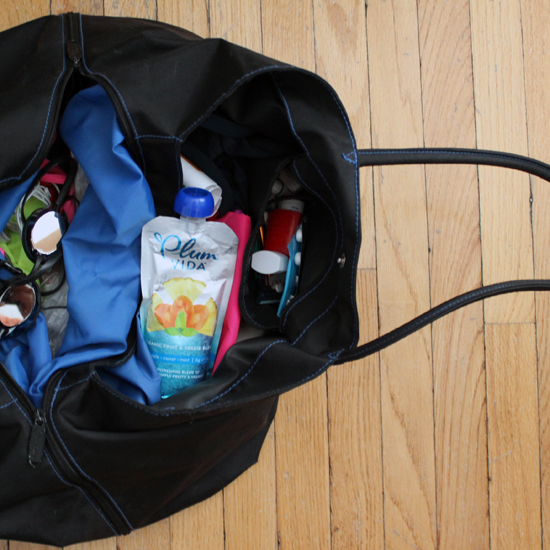 And of course, the glove compartment.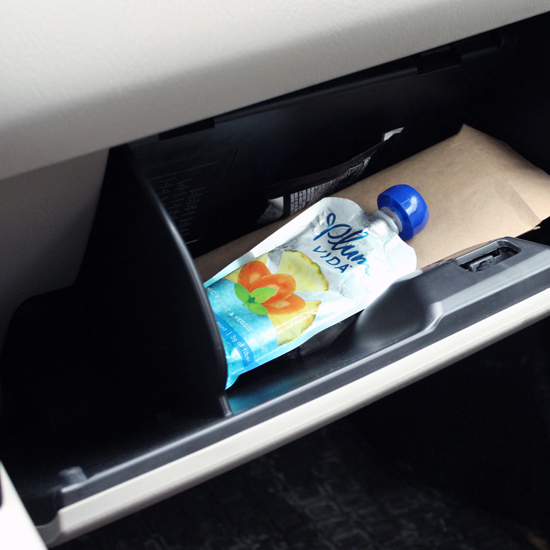 In a few weeks, I will report back on how my refresh is going. My biggest problem now is keeping the little hands off my stash. The girls have been begging for the "yummy squeezies."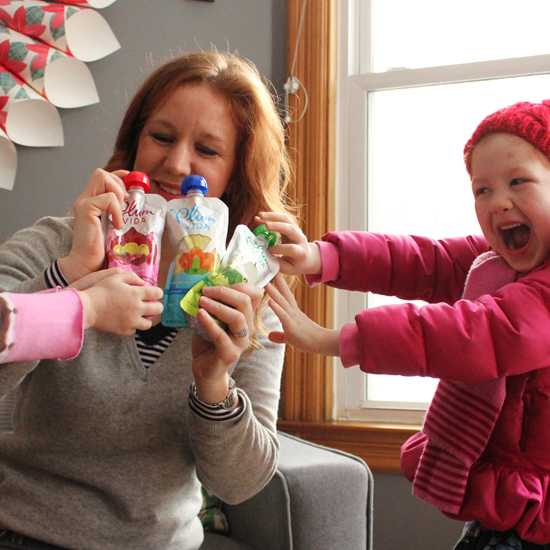 GIVEAWAY
Do you have something to refresh in your own lives? Shall we band together and make change? Leave a comment on this post by Monday, January 26th telling us what part of your life (doesn't have to be food related) that you think needs refreshing and you will be entered for a chance to win a tote bag and 6 Plum Vida™ pouches.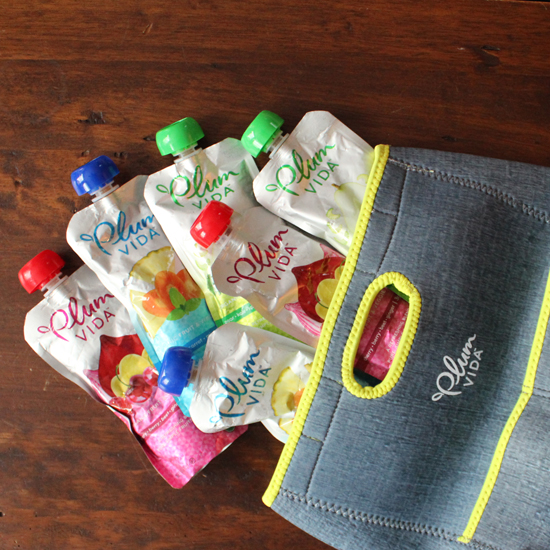 If you are anxious to get your hands on the new Plum Vida™, you can find the pouches exclusively at Target stores in the juice aisle. Experiment and try them chilled, frozen or mixed with bubbly water.
The Small Print: Though all opinions in this post are my own, this is a sponsored post.