How is everyone doing with their refresh?  Don't let the momentum of January resolutions fade!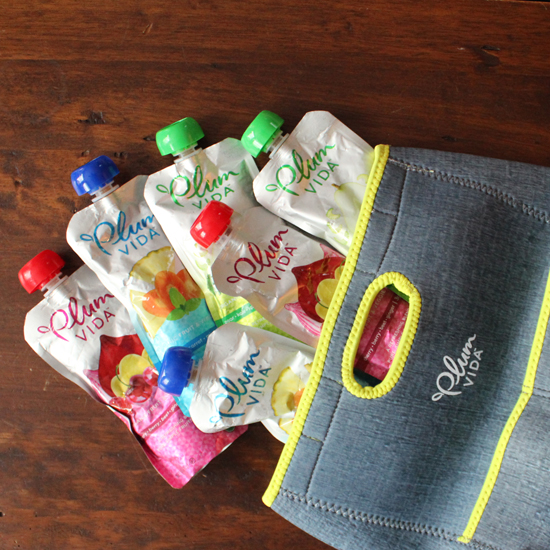 A few weeks ago, I accepted a challenge from Plum Vida™ to refresh part of my life. I chose my snacking routine, which was in need of a healthy makeover. To avoid low blood sugar downers, I had dry snack bars tucked in every pocket and pouch. The new organic Plum Vida™ pouches seemed like the ideal opportunity for keeping accessible, healthy snacks with me at all times.
If you read the last post, you saw that I tucked the convenient pouches in my work bag, gym bag, pockets and glove compartment. Since I last wrote, I have eaten all those and many more. A few of my stash were sampled by my girls, who also LOVE them. So, did my refresh work? Have I succesfully altered my snack routine? Just this morning, one of my officemates stopped me to tell me I was looking really good and more slender… so SOMETHING is working! 
Along with my snacking refresh, I have been exercising twice as much and exploring whole grains and super foods in the kitchen. In addition, I have been much more vigilant about drinking ample water throughout the day and getting enough sleep at night. So, the truth is that my refresh ended up spanning far more of my life than just my snacking routine. And, I feel better than I have in ages.
The organic Plum Vida™ pouches are super tasty and I found them to be most helpful when I am trying to curb a sweet tooth. They aren't overly sweet but in the same way that a delicious smoothie is palate pleasing and treat-like, these little squeezies quench a need for something yummy but only have about 70 calories. They were a guilt-free "treat snack" for me. Because my low blood sugar situation can get quite intense and my swimming workouts have been vigorous, I found that the Plum Vida pouch alone wasn't quite enough for me after a workout. However, I found an ideal solution. I paired them with a small bag of nuts and voila – healthy, portable, delicious, nutritious snack combo!
In conclusion, I am REFRESHED. Sometimes, it just takes a nudge or a little challenge (or a partnership with an organic food company :) to help jumpstart your entire routine. Here's hoping that as talk of New Year's Resolutions fade into yesterday, my new habits stick with me.
How are your refreshes going? I loved reading your comments about the various parts of your lives that needed a refresh. Thank you for taking the time to share and please let us know if you have made any strides?
GIVEAWAY WINNER
Many thanks for all the participants. I went to random.org and it chose the number 19. So, Molly… get ready to refresh your lunch routine because you are the winner of some Plum Vida pouches! For the rest of you, you can find the new Plum Vida™, exclusively at Target stores in the juice aisle. Experiment and try them chilled, frozen or mixed with bubbly water.
The Small Print: Though all opinions in this post are my own, this is a sponsored post.