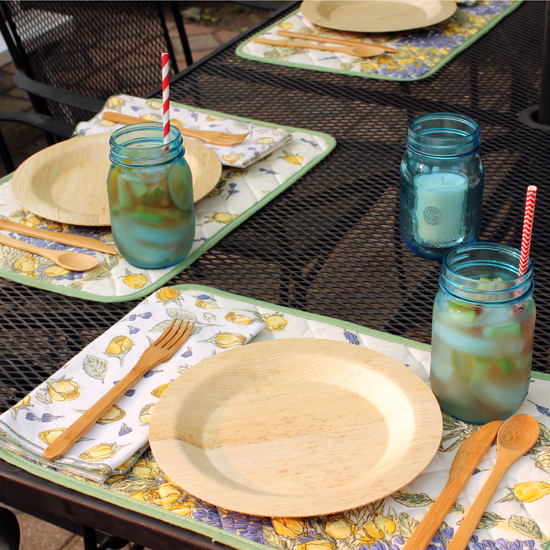 Over the years, I've gotten a lot better about casual entertaining. Because of my parents' career, they entertained often from 300 person picnics in the backyard to intimate fine dining dinner parties. Caterers were a regular presence in our home as were linen tablecloths, sterling silver flatware and fine crystal. Condiments were put in serving vessels before they hit the table and paper plates were nonexistent.
I have a great appreciation for beautiful tableware but after we had kids, high standards of entertaining hindered my ability to have gatherings because I just didn't have the time or energy to put it all together. When our daughters were babies, it became clear that I was going to have to adapt to a more causal style or cut back on social gatherings. I still remember the first time I had friends over and plunked Chinese takeout containers in the middle of the table. Gasp! We all had a fantastic time and nobody scoffed at my lack of "proper" hostess etiquette.
These days, I think I'm in a pretty casual groove. I limit what I'm serving to what is manageable, I often call for potluck contributions and I plunk condiment bottles directly on the table without hesitation.
Our dining room and living room are on the smaller side and aren't ideal for large gatherings. Our backyard on the other hand can fit a nice crowd, so we take advantage of the precious Chicago summer months to host our friends and neighbors.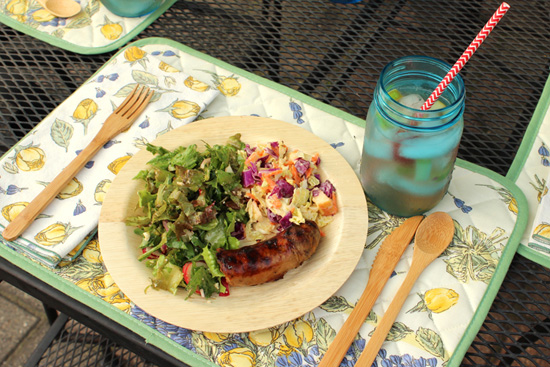 For large outdoor gatherings, disposable plates make things so much easier. I often have a twinge of regret as we throw away the used tableware since I try to be conscious about the environment and reduce waste where I can. But when we have a large group and/or a lot of (wild) little people we don't always want to risk bringing our regular dishes to the patio.
I often can't keep up with my inbox but a few weeks ago, an email caught my eye that touted Earth Friendly Tableware. It struck a nerve and I read on to discover Restaurantware and their alternative options. They sent a few samples, which we put to good use for our barbeque last weekend. I've been pouring through their catalog, dog earing pages and scheming up dishes to fit in their mini bamboo cones and cups.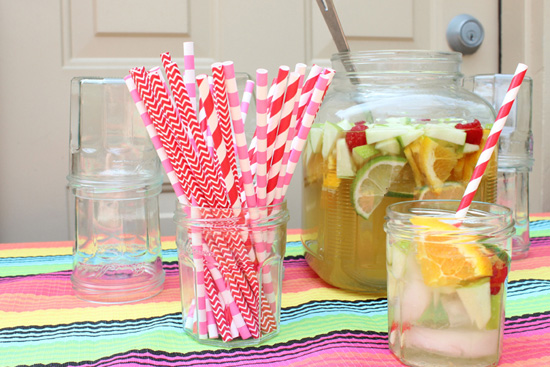 We used Restaurantware's bamboo utensils alongside bamboo plates and served white sangria in our collection of jam glasses with paper straws. The tableware was so pretty, that I decided to haul out some placemats and cloth napkins (old habits die hard!). The kids enjoyed hotdogs cradled by bamboo boats. The utensils were so sturdy that I washed them for repeated use.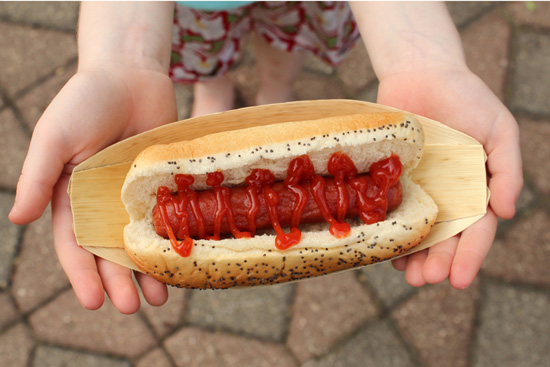 All of the bamboo serving ware is 100% biodegradable. I continue to hear that bamboo is an environmentally friendly resource and did a little research to understand more. It's a grass and under the right circumstances it can grow a few feet a day, unlike hardwood trees, which take decades to grow. And when it is cut down it continues growing. The plant also puts down deep roots, which prevents erosion and when burned releases less carbon into the atmosphere.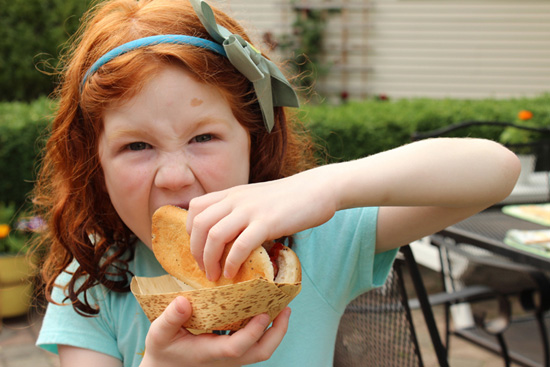 Moral of this story? I have found an earth friendlier, easier tableware solution that looks so stylish – even my Mom would be proud of my table!