Hands down, the BEST chicken I have ever eaten in this city.
This Colombian eatery used to be located near my office. I would walk over at lunch now and then for a lunch special that included a ¼ chicken with rice, plantains and some delicious chimichurri-like green sauce. When I found the doors closed one hungry day, I was depressed. The handwritten sign announced a new location quite far away and out of my neck of the woods.
It had been years since I sunk my teeth into that chicken when an outing to a new friend's house brought us past the new location of Brasa Rojo at 3125 W. Montrose road. As we drove by I spied succulent chickens roasting over real wood charcoal. Moments later, the taunting aroma of the chargrilled birds wafted into our car.
Fate rewarded us just days later when we again found ourselves on the northwest side of town. Stuck in traffic with a few hungry kids in the car, we remembered the Colombian eatery and stopped in for dinner.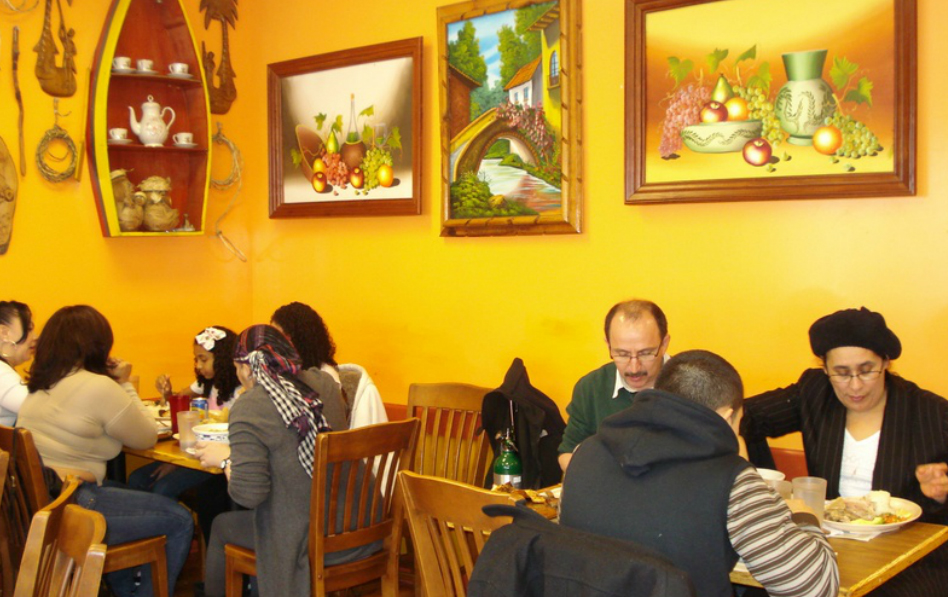 The décor is extremely casual and spacious. We didn't have to wait for a table, it was easy to haul two kids in, and out and they had capacity to seat very large groups. We ordered the whole chicken along with some steak and a few appetizers. Though all the food was delicious, the chicken was conversation-stopping. Mini Whipped ripped into her drumstick like Pebbles Flintstone. A few speechless minutes later, she presented a clean bone, messy fingers and a huge smile.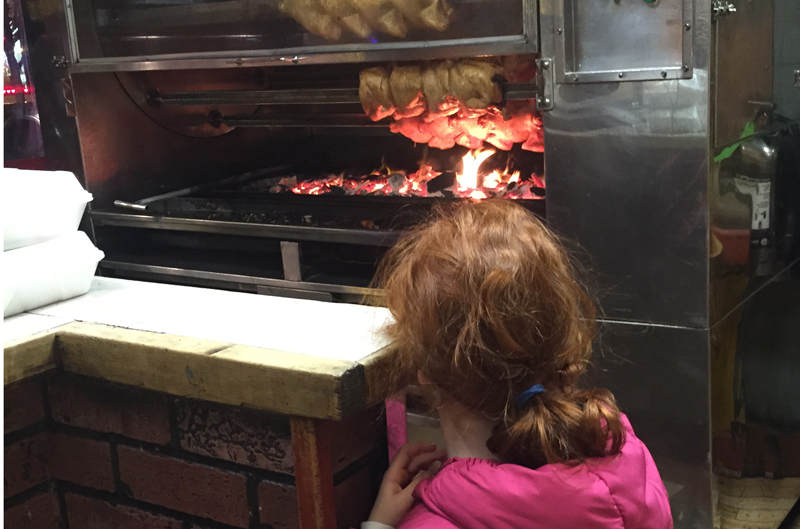 We no longer dismiss Brasa Roja because their location is slightly out of our way. It is a destination. I suggest you make a pilgrimage to this char-broiled chicken heaven.