This post is sponsored by Pinnacle® Vodka
This time of year, it feels like we all have an extra license to take things a little further than normal. We can eat more. We go out more and sleep less. We spend more. We reach out to people we've ignored all year long. Behavior at holiday parties becomes stuff of legends as the overall loosening of protocol reigns.
Even at home while cooking everyday meals, I have found myself tossing hefty pats of butter over steamed green beans and using the saltshaker more generously. The wave of holiday consumption feels too large to fight, so alas, why not give in and float with its exhilarating ride?
A few nights a week, we have wine or beer with dinner. But, in the past few weeks, I've started making infused cocktail syrups again and splurging with cocktails served in Grandma's gold, retro glasses. It feels festive and fun, even if it is just my husband and me by the tree on a Wednesday evening.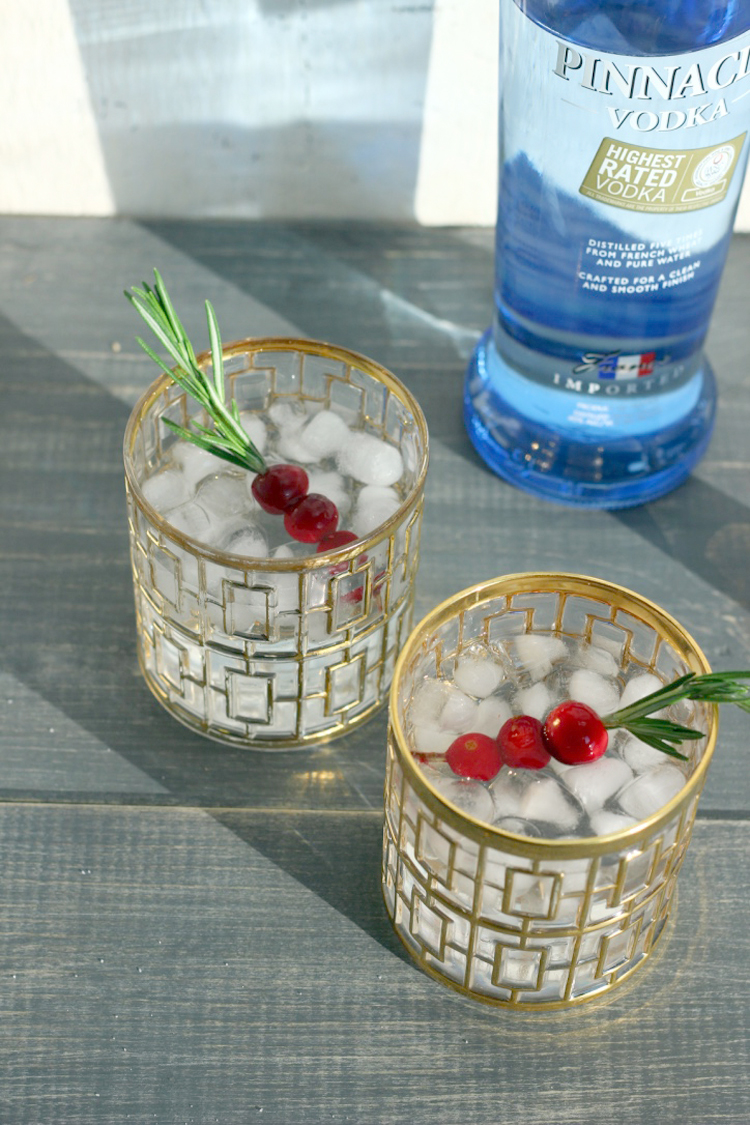 Rosemary syrup has been my favorite cocktail ingredient for the past year. I grabbed a handful of sprigs out of my garden before it froze a few weeks ago and made a bottle to keep in the fridge. I recycle small whiskey bottles and fill them with various syrups that we keep on hand for quick and fancy concoctions.
This week, I upped the ante with our usual vodka tonic. We used Pinnacle® Vodka's Original vodka with homemade rosemary cocktail syrup and a squeeze of lime. The refreshing and simple flavors are nice with food as well, so it can work at the dinner table. I usually don't have more than one drink during the week, so I sip a bit while cooking and then finish it off with dinner.
I'm most excited about my holiday flair—a super easy, colorful and aromatic garnish. I had a handful of fresh cranberries in the refrigerator left over from a muffin recipe. I removed the leaves from the bottom half of a rosemary sprig and speared a few bright-red cranberries.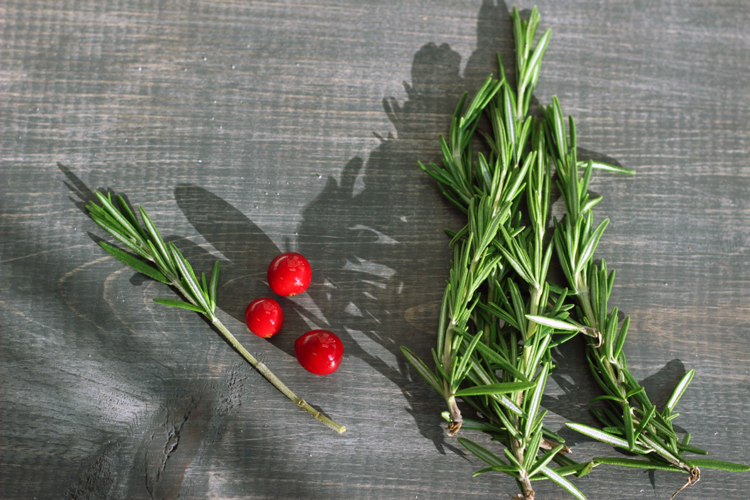 Voila! I've seen the same done with olives, which would make a fantastic martini garnish.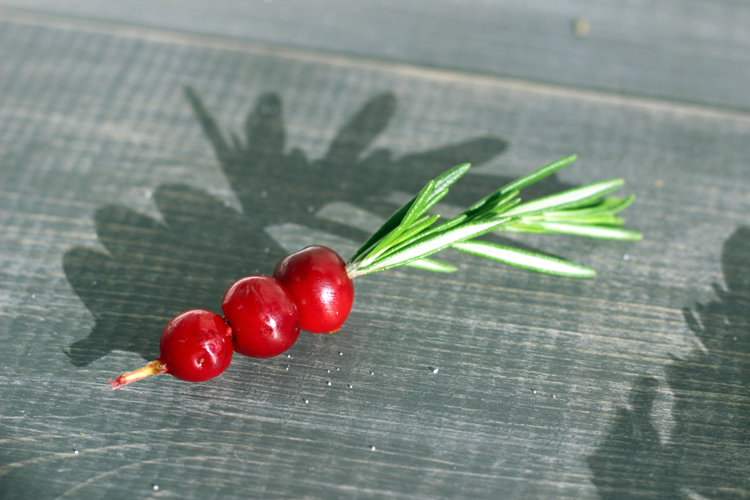 If you are like me and you embrace a touch of extra decadence at the holidays, consider crafting yourself a special cocktail midweek!
Rosemary Vodka Tonic
Makes 1 cocktail
1/2 ounce rosemary cocktail syrup (see recipe below)
1 ½ ounces Pinnacle® Vodka, Original flavor
3 ounces good-quality tonic
1 lime wedge
1 sprig rosemary
3 cranberries
Fill a glass with ice. Combine the syrup and vodka in a cocktail shaker with 2 cubes of ice and shake. Pour over ice. Top with tonic. Squeeze the juice from one wedge of lime into the glass. Stir. For the garnish, pinch the bottom half of a sprig of rosemary with your thumb and finger and pull down the stem to remove the leaves. Spear 3 cranberries onto the stem and place on top of the drink.
Rosemary Cocktail Syrup
1 cup water
1 cup sugar
3 sprigs fresh rosemary
Heat the water until near boiling and add the sugar. Stir until dissolved. Remove from heat and add the rosemary. Let sit for 20 minutes. Pour through a strainer to remove the rosemary. Store the syrup in an airtight glass bottle in the fridge for up to 2 weeks.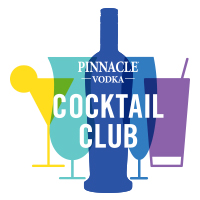 Pinnacle® Vodka shakes things up with unexpected experiences and delightful discoveries. Explore with other fun flavors at http://www.pinnaclevodka.com.
Pinnacle® is a registered trademark of Jim Beam Brands Co., and is used with permission. This is a sponsored partnership with Pinnacle® Vodka via Mode Media. The information, comments, and ideas expressed on this website are those of the author and do not necessarily reflect the opinions or positions of Jim Beam Brands Co., its affiliated companies, or any of its directors or employees.