This post is sponsored by Alexia Foods.

Every now and then, I get a hankering for a basket of fish and chips. But, after all the holiday gluttony, a heap of fried foods doesn't really rank on the "resolution-appropriate list." So, I came up with this version that is much healthier and still cures the craving!
Let's be honest, you can't really mimic deep-fried foods with baked foods. I don't believe in offering substitutes that aren't even worth their halved calories. For example, I haven't met a baked donut that is worth my time. But, in the past, I've had good luck with breaded baked protein and have decided that the secret is in the crunch. Making sure that the oven is super hot and creating a good coating that gets crunchy and seals the moisture of the protein within seems to the secret.
A few months ago, I discovered Alexia waffle fries and sweet potato fries while creating these recipes. Now, they have launched Alexia Smart Classics, which are 98% fat free and 100 calories per serving. My family chose the Roasted Crinkle Cut Fries because the kids loved the unusual shape. They are made with all U.S.-grown Yukon Select Potatoes and you do notice a depth of authentic flavor that is missing from the sawdust-y type frozen potato products lurking in the grocery store freezer section.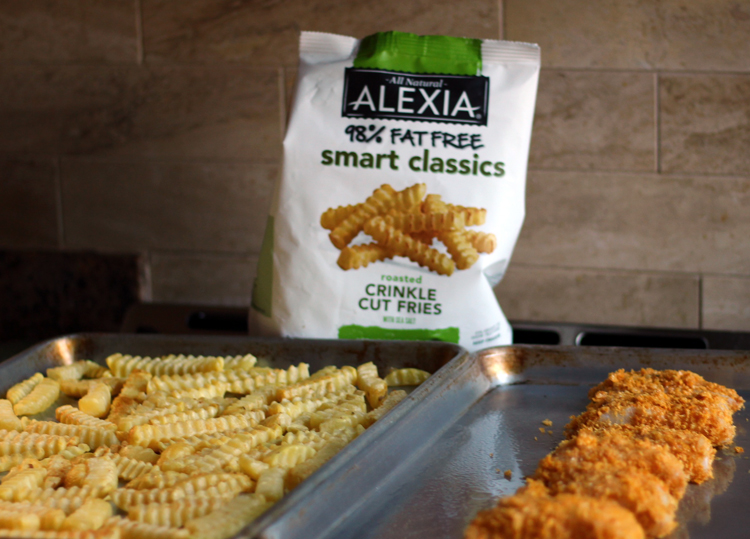 When I created this baked "fried" fish recipe, I made sure it required the same oven temperature as the fries so that you can pop the baking sheets in the oven at the same time. While they bake, you can cut some lemon wedges, whip up my "less guilty" tarter sauce and serve everything all at once. I've seen tarter sauce recipes with Greek yogurt only but, per my comment above about believing in substitutes that actually cure the craving, I used half low-fat mayonnaise and half yogurt.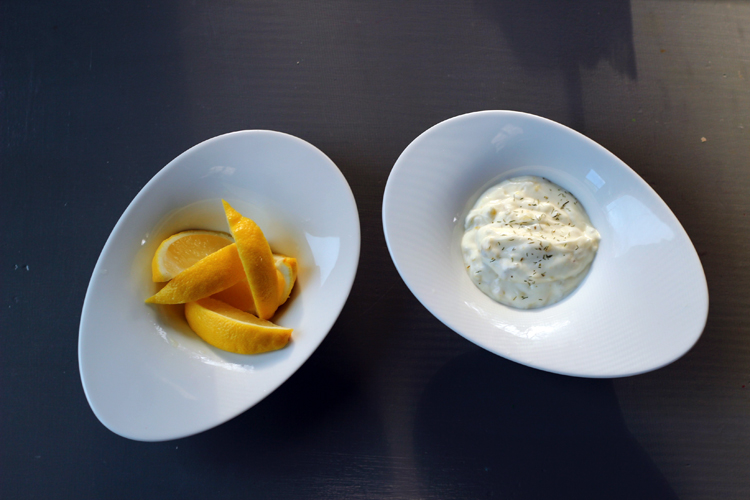 To get the super crunch on the cod filets, I did a triple dip starting with seasoned flour, then into an egg white bath, followed by the all-important crushed cornflakes. Don't get overwhelmed by the three steps! Line up your dishes and put on some music, you'll be done in no time. My kids helped and even bickered over who could "swim the fish in the egg bath."
I often see fish and chips served on sheets of newspaper and, though the idea is fun, I can't quite get over the idea of some sort of noxious ink rubbing off on the food. Instead, we put a square of brown parchment on the plates and the kids got a kick out of it.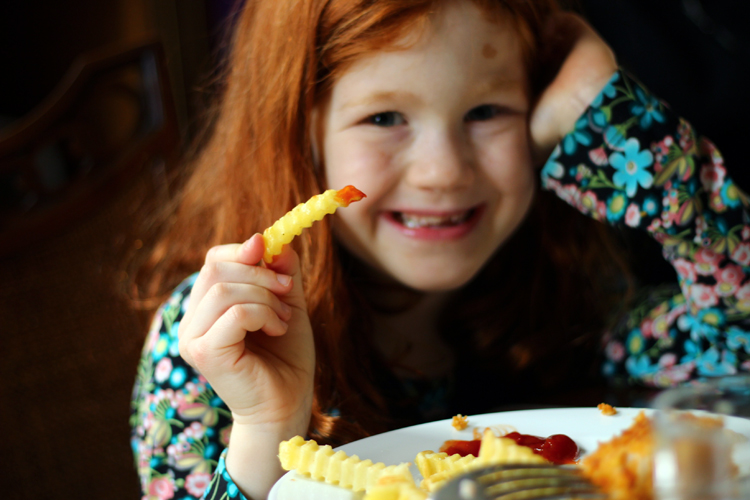 My daughters loved this meal and loved helping make it. Even after I shed the few extra holiday pounds, I dare say we will keep this version of healthier fish and chips in our repertoire!
Crunchy Baked Cod Filets
Serves 4
1 pound cod filet
¼ cup all purpose flour
½ teaspoon garlic powder
1 teaspoon salt
½ teaspoon onion powder
1 teaspoon paprika
2 egg whites, lightly beaten
2 cups crushed cornflakes
2 tablespoons canola oil
canola oil cooking spray
Preheat oven to 450 degrees. Put the 2 tablespoons of canola oil on a baking sheet and spread the oil to coat. Put the sheet in the oven while it preheats. This helps the bottom of the fish get extra crispy when you bake!
Rinse the fish and pat dry with paper towel. Cut into chunks about 2 inches wide. In one dish, combine flour, garlic powder, salt, onion powder and paprika and stir to combine well. In a second bowl, lightly beat two egg whites with a fork. Put the crushed cornflakes in a third bowl.
Dredge each piece of fish in flour, shaking off extra. Dip in egg whites and then roll in cornflakes to coat. When all pieces are coated and oven is preheated, remove the pan from the oven and place the fish on the hot baking sheet. Spray the top and sides of the fish pieces generously with canola oil.
Bake for 10-12 minutes or until the fish is done and flaky inside but still moist.
Serve hot out of the oven with wedges of fresh lemon, Healthier Tartar Sauce, and a side of oven-baked fries.
Healthier Tartar Sauce
¼ cup light mayonnaise
¼ cup fat-free plain Greek yogurt
1 tablespoon sweet pickle relish
¼ teaspoon garlic powder
Dill (optional, for garnish)
Combine all ingredients in a bowl. Garnish with dill.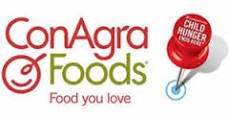 Alexia Foods offers frozen potatoes, appetizers, breads and side dishes with minimal, but distinctive, real ingredients that serve-up exceptional Farm to Flavor taste – right in your kitchen. For more from recipes, tips and inspiration from Alexia online, check out AlexiaFoods.com