Do you want to escape to a world where it's perfectly normal to encounter a woman wrapped in an iguana shawl, a man gobbled up by a fish, or a guitarist with a crocodile head? Me too!
Oh wait, did you say "no?" Well, then do you want to see a man wrap his body up like a pretzel while listening to original music surrounded by intoxicating color and energy?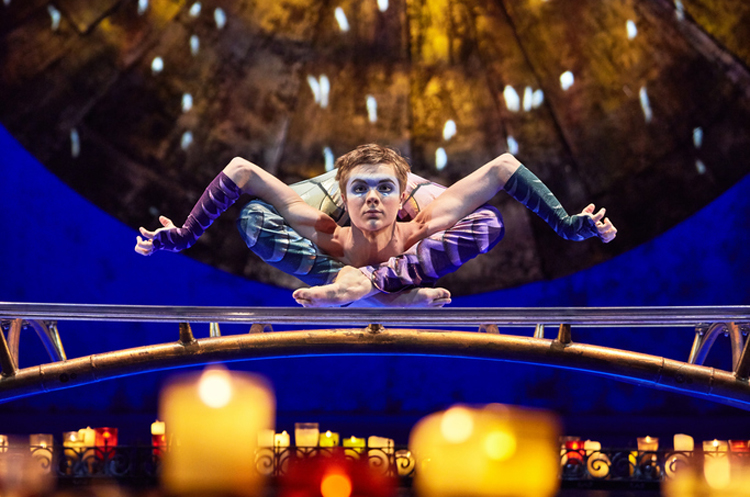 Now, don't play hard to get. You KNOW you want to! This July, the new Cirque du Soleil show, LUZIA, A Waking Dream of Mexico, will be opening in Chicago and I am giving away TWO TICKETS to see the show! (keep reading for the giveaway)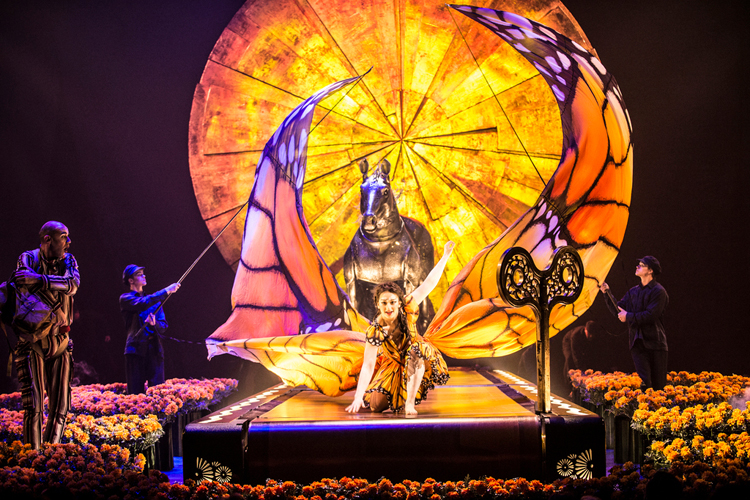 We have seen a few Cirque du Soleil shows. The level of talent is outstanding and the feats of strength jaw-dropping. What I truly love about the various shows is the creative direction around a theme. The costumes, colors and music each have unique flavor. I was captivated early by the LUZIA graphics – colorful, vivid, and fantastical. Based on the visual branding and this preview video for LUZIA, I think we are in for a particularly titillating show. I'm already on the edge of my seat!
About Cirque du Soleil, LUZIA
Through a series of grand visual surprises and breathtaking acrobatic performances, LUZIA takes audiences to an imaginary Mexico – a sumptuous world suspended somewhere between dreams and reality. Smoothly passing from an old movie set to the ocean to a smoky dance hall or an arid desert, LUZIA cleverly brings to the stage multiple places, faces and sounds of Mexico taken from both tradition and modernity. Rich in awe-inspiring moments, LUZIA enchants by incorporating rain into acrobatic and artistic scenes – a first for a Cirque du Soleil touring production.
Through its set design, costumes, acrobatic performance and music, LUZIA explores various themes linked to the culture, history and mythology of Mexico, some of which may not seem connected at rst glance. Thus, the show is based on themes such as speed, monumentality, rain in all its manifestations, surreal animal life, and a poetic vision of reality.
Monumentality – Visitors to Mexico may experience a certain light-headedness when faced with the staggering beauty of the country's landscapes, forests and nature, but also with the richness of its culture and the splendor of its architectural wonders.
Speed – It is natural to associate Mexico with the idea of speed. One needs only call to mind the uncanny ability of certain people in Mexico, such as the Tarahumaras, who make seemingly superhuman efforts on a daily basis, deriving great strength from their deeply spiritual perspective of life.
Rain in all shapes and forms – In Mexico, there are as many types of rain as there are clouds that produce it – from the refreshing showers of Coyoacán, an iconic neigh- borhood at the heart of Mexico City, to the torrential rains that sweep across Baja California, to the plentiful autumn rains, as violent as they are sudden. In the diversified geography of Mexico, rain is part of the collective consciousness and has a narrative force all its own.
Surreal menagerie and poetic vision of reality – The fascination of the Mexican people for the animal world is as evident in the country's traditions and mythology as it is in its traditional arts and crafts. This special connection with nature and animal life stems from a poetic – and even magical – vision of reality. This is apparent in the Meso- american concept of the nagual according to which the spirit of an animal lives in every human being from birth; this spirit protects and guides the individual throughout their life.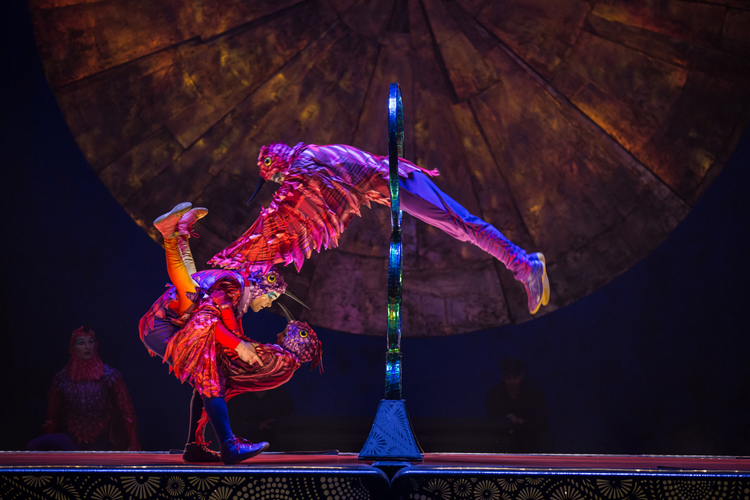 The show will be in Chicago in the tent at the United Center from July 21 – August 3rd, 2017.
MOTHER'S DAY OFFER- 20% OFF TICKETS
If you buy your tickets by Mother's Day, receive 20% off tickets. Tickets start at only $45!  Buy 20% off Cirque du Soleil Luzia tickets here.  Regular tickets for all Chicago performances of LUZIA are available online at here.
GIVEAWAY: HOW TO WIN TWO TICKETS!
GIVEAWAY CLOSED: Congratulations to Lindsey who won the tickets!
Cirque du Soleil has generously offered two tickets to one of Whipped's readers. The tickets are for the Luzia show in Chicago.
How to Enter: Leave a comment on this post before 11:59 PM on Mother's Day, May 14, 2017. Only one entry per person.
How to Win: A winner will be randomly chosen using random.org
Announcement of Winner: Winner will be contacted via email and will be announced on this post.
Receipt of Prize: Cirque du Soleil will contact the winner before July to arrange transfer of the two tickets.
This contest is void where prohibited by law. If the winner does not have a valid email address or does not claim the prize within 1 week from being contacted, a new winner will be chosen.
Photo credit : Matt Beard / Costumes: Giovanna Buzzi / 2016 Cirque du Soleil