Dear Father Time,
I am a mother of two young girls writing to file a complaint. You continue to be so rigid in your ways, despite numerous repeated requests imploring you to slow down!
As you march forth at your same measured pace, our pleading falls on seemingly deaf ears. You just forge ahead, and on your unwavering campaign forward, you've taken dimpled fingers, pudgy legs, first smiles and lost teeth.
Your continued inflexibility is frustrating and you are completely unresponsive to negotiation or even the slightest change. I'm trying very hard to focus on the present and treasure the "now" without spending too much time looking backward or forward. Sometimes, I truly live in the moment and escape the stress of your inevitable reality, at least for a bit.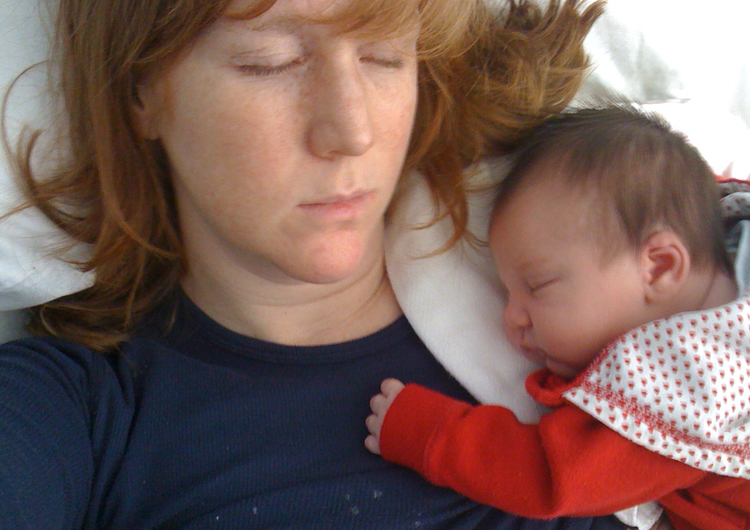 Then, I see old photos, close my eyes and struggle to feel the weight of a baby girl slumped over my shoulder, or the sound and circumstance of their first words. Once again, nostalgia refuels my anger at your linear rigidity.
Not only does your inflexibility to return (if even just briefly) to the past seem unfair, some days I feel as if you mockingly torture us by slowing yourself down purposefully during a crying tantrum or on the days that good behavior is nowhere to be found. Are you some sort of sicko that likes watching people suffer?!
Excuse my anger. It's just that the older I get, the longer the road behind me becomes. And, I would so appreciate just a quick detour back to an earlier few stops on my voyage. I would like to visit the carefree days of youth for an afternoon, to smell my baby's head while she is sleeping, to hold my brother's hand for just a few minutes.


As with all my other requests, I don't expect that I will hear back from you and yet, I am a stubborn customer and refuse to be unheard. I've been reading that scientists are learning more and more about the dimension of time and it seems that there may be ways or worlds where you can be manipulated or where you are even irrelevant (I bet THAT makes you nervous!)
In the meantime, I will continue focusing on graceful acceptance in the likely chance that you will remain unchanged.
Nostalgically yours,
Caroline