Today, I am wishing that even more people could use their talents and ideas to create positive change. Here is a little inspiration.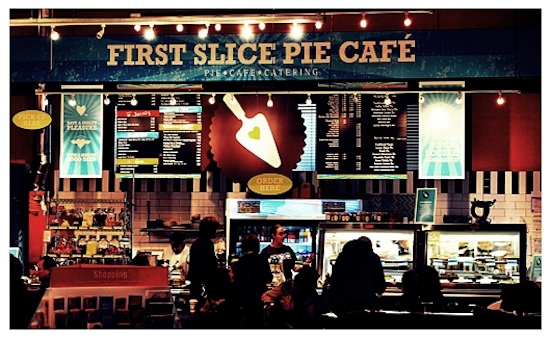 1. I have been impressed with First Slice Cafe since the first meal I ordered at their location on Ravenswood and Montrose. As a diner, you will be pleased with the quality of their ingredients, the health conscious yet interesting menu and their huge repertoire of homemade pies! If you don't look past the menu, you won't even know that you are supporting a much grander mission through the purchase of your food. First Slice serves the same delicious food to Chicago's neediest, serving up hearty portions on the city's streets.
First Slice also has a weekly meal program where families can buy weekly meals to take home. You can subscribe to receive three gourmet entrees a week plus a number of side dishes – all nourishing, balanced, and prepared from local organic ingredients. According to the First Slice website, one family subscription feeds 20 homeless people.
"What does it mean to give the first slice of the pie to those who are used to living on crusts? It means dignity—often for the first time. It means hope. It means the possibility of not only sustenance but joy. And you can help."
I have been a subscriber of the First Slice meal program. Yes, I love to cook. But, with our busy lives, if I can have "help" three days a week from First Slice and support those in need? For me, that's an awesome option.
(Photo of First Slice Pie Cafe Courtesy of Jen Kuang-Chang)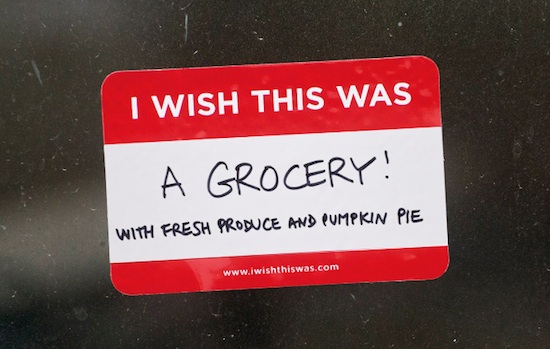 2. I Wish This Was: Civic Input On-Site
I have written about this project on Facebook but I just can't stop thinking about it. With social media and online tools, people have a voice and can encourage change more than ever before. This project is a wonderful example of a physical, palpable initiative to help citizens communicate their wishes.
3. Lakeview Pantry
I have been a donor and supporter of the Lakeview pantry for a number of years. I feel so blessed to have the time and resources to not only put food on my table every day but to photograph it and write about it for fun. I always try to stay conscious of this good fortune and help those in my community without such luck. Lakeview Pantry is a wonderful Chicago organization. If you are interested in helping, find out more here.