Nothing says summer like a molded, frozen treat. For maximum enjoyment, sit on a stoop while you lick.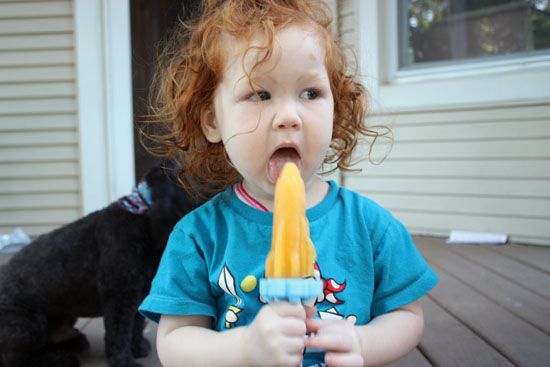 Sometimes summertime heat can really beat down my productivity and patience.
But then I remember that cold, blustery December will be here before we know it.
It's better to find almost any kind of icy cold treat to love.
Then just hold your stick, take a refreshing lick and bask in the sun from above.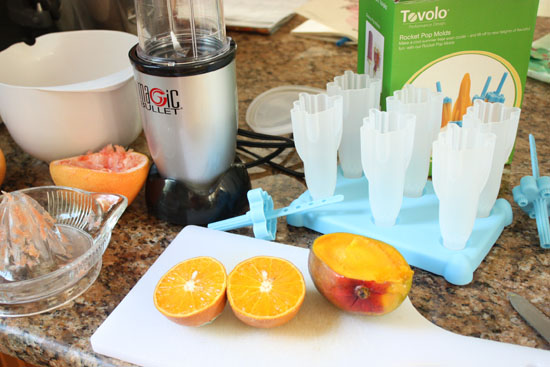 Mango Citrus Popsicles
Flesh from 1 mango
Juice from 1 orange
Juice from 1 grapefruit
3 Tablespoons of honey
My magic bullet blender has seen a lot of action this summer! This recipe is approximate, really any combination of fruit and juice will make a refreshing summer popsicle.
Put all ingredients in a blender. Fill popsicle molds and freeze. Find Tovolo Rocket Molds here.
PRINT RECIPE