Have you jumped on the chia bandwagon yet?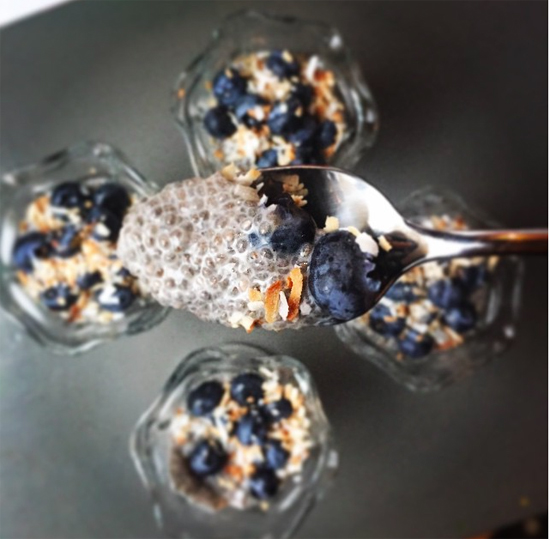 Chia pudding has become one of my go-to snacks. I make a batch at the beginning of the week and leave it in the fridge, spooning single servings into plastic containers for lunchboxes or snacks.
When kale first became "trendy" I ate it just because of its health properties. Over time, I grew to truly love the tough, leafy greens and haven't left it behind though I know it reached and passed its peak on the food-trend curve. Quinoa was another food that turned up on pages of all of the food magazines, began to line everyday grocery shelves and even earned devoted cookbooks worshipping its powers. Though I still eat quinoa now and then, I truthfully never really loved it.

READ MORE »
This post is sponsored by Pinnacle® Vodka.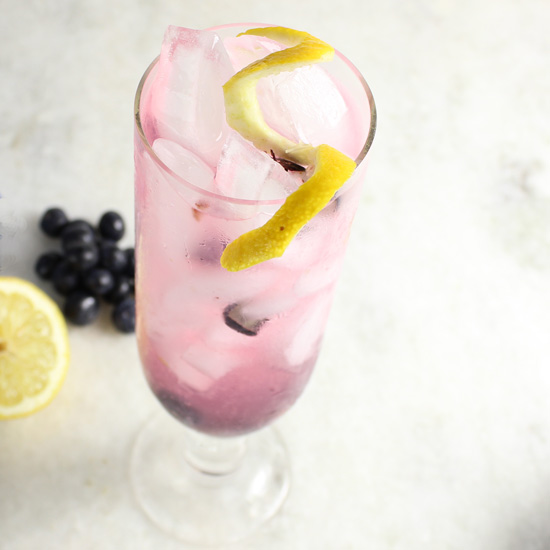 Over the past few years, I've gotten hooked on mixology and love tinkering to create an ideal cocktail combination. After a little analysis, I realized that it's probably a factor of my life change as a mother of young kids that rarely has time to go out and drink bartender's cocktails. When we do gather, it's often with other families. I've gained a bit of a reputation amongst our peers as the one who is in charge of bringing the cocktails to the party. My old favorite hobby was honing recipes for baked goods, especially cakes. The time commitment for a cake is SO much more than creation of a cocktail, and that scarcity of time has certainly also been a factor in driving me to craft my own drink!
It's ALMOST too hot for soup. But until it is, we are going to keep ladling.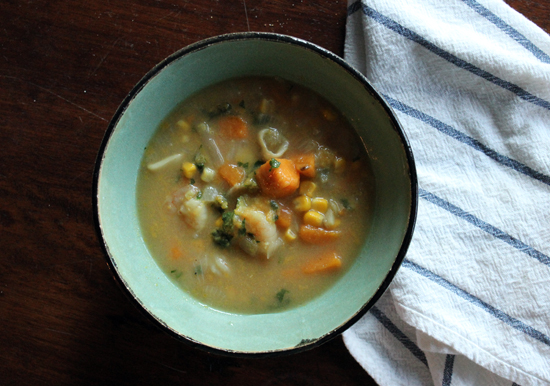 Over the winter, we started making soup almost every week. We doubled recipes and used leftovers for lunch. It was amazing how happily the lunch boxes was transformed by little Hello Kitty thermoses filled with leftover soup.  So, we all got hooked.
READ MORE »
I'm back… and I'm trying something a little new. This is the first of my contributions on Mode, a site where you can find one of my favorite things – lists and more lists! Where to eat, what to wear, how to make cocktails – it's a huge complilation of content aggregated by a bunch of bloggers. It's quick to scan and fun to read. I've started with a list of different ways to enjoy one of my favorite sauces – Argentine Chimichurri Sauce. (recipe here.) I'll be back to writing regular posts too. In the meantime, let me know what you think of Mode.
Check out 7 Ways to Use Chimichurri Sauce

by Caroline Lubbers at Mode
Now and then, I settle on a recipe that I feel needs no improvement. This one is joining that privileged club.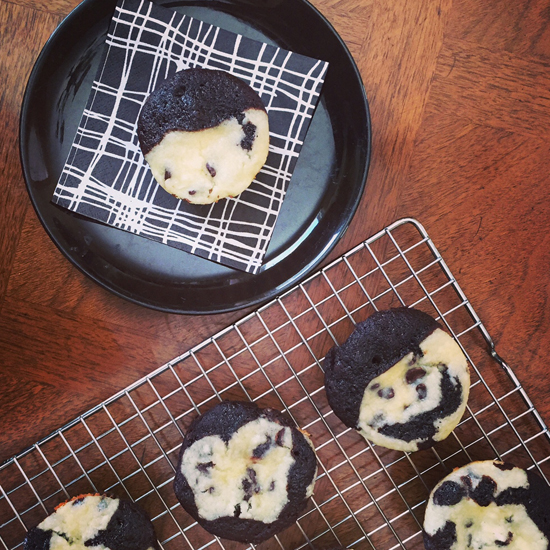 It was thanks to an unexpected snow day this winter that we discovered this chocolate cream cheese cupcake recipe. I have long been a fan of baked good with cream cheese and crafted these brownies a few years back but had never found the cupcake version that I felt was perfect. Until now.
When I say that this is a "perfect" recipe, I mean that it is perfect for me. Each of us has a unique palate and preferences. My favorite desserts are a little less sweet and usually include cream cheese, sour cream or buttermilk. Though I love butter in cookies, many of my favorite cake recipes call for oil. And, as a red velvet cake lover, a touch of vinegar in chocolate cake is often a good sign.
READ MORE »
How is everyone doing with their refresh?  Don't let the momentum of January resolutions fade!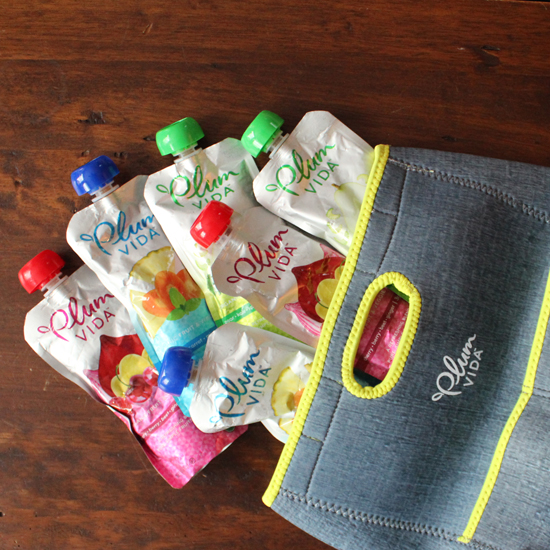 A few weeks ago, I accepted a challenge from Plum Vida™ to refresh part of my life. I chose my snacking routine, which was in need of a healthy makeover. To avoid low blood sugar downers, I had dry snack bars tucked in every pocket and pouch. The new organic Plum Vida™ pouches seemed like the ideal opportunity for keeping accessible, healthy snacks with me at all times.
If you read the last post, you saw that I tucked the convenient pouches in my work bag, gym bag, pockets and glove compartment. Since I last wrote, I have eaten all those and many more. A few of my stash were sampled by my girls, who also LOVE them. So, did my refresh work? Have I succesfully altered my snack routine? Just this morning, one of my officemates stopped me to tell me I was looking really good and more slender… so SOMETHING is working! 
READ MORE »
I'm attempting a healthy snacking revolution. Anyone want to join me?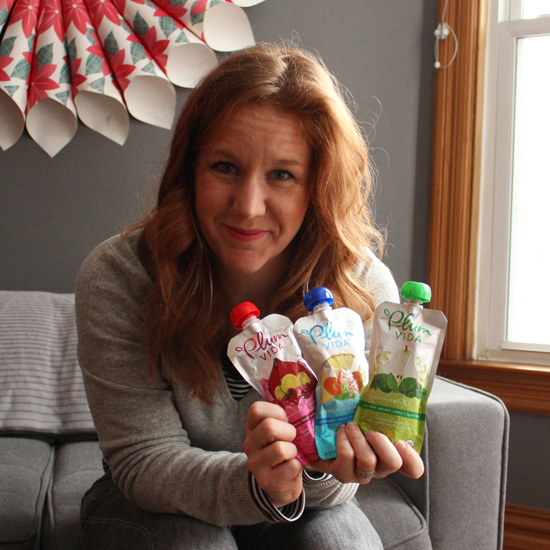 Confession #1: I'm a snack hoarder.
Confession #2: I am pretty messy.
Together, these two traits have worked together resulting in a number of unforgotten snacks-turned-science-experiments stashed in the bottom of purses and bags. I can't believe I am admitting this but when I was selling an old diaper bag at our garage sale last fall, I found a petrified black mass at the bottom of one of the pockets that was later identified as a 3-year-old banana. It turns out there is a shrunken, rock solid, odorless stage after the stinky, mushy stage. (Read on for giveaway details…)
READ MORE »
I am SO late to the Green Smoothie party but thrilled to finally be enlightened.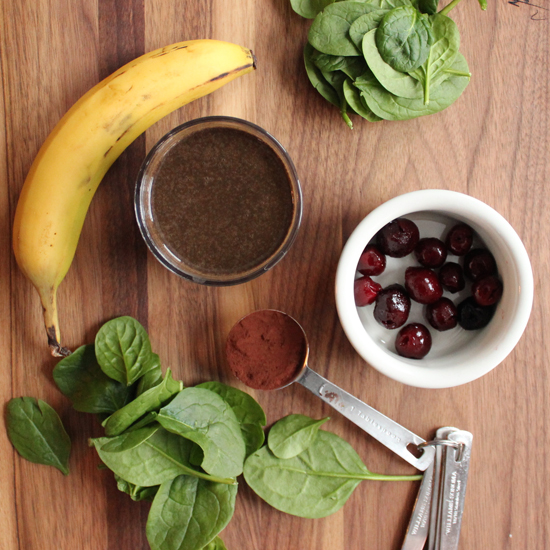 At a doctor's appointment a month ago, my daughter was advised to up her intake of fiber and eat 3 servings of vegetables a day to improve her digestive health. I'd been saying it like a broken record but it took the authority of the woman in the white coat for Mini Whipped to get serious about eating her veggies. Initial determination sparked happier dinners as she tried new specimens and worked hard to get all her broccoli down the hatch. After a week or so, we returned to sour faces, gagging reflexes and deflated whimpering (from both of us).
READ MORE »
Ever heard of baker's ammonia? Or perhaps you know it by ammonium carbonate, Hartshorn, hjorthornssalt or  sal volatile? It's an old ingredient, new to my kitchen.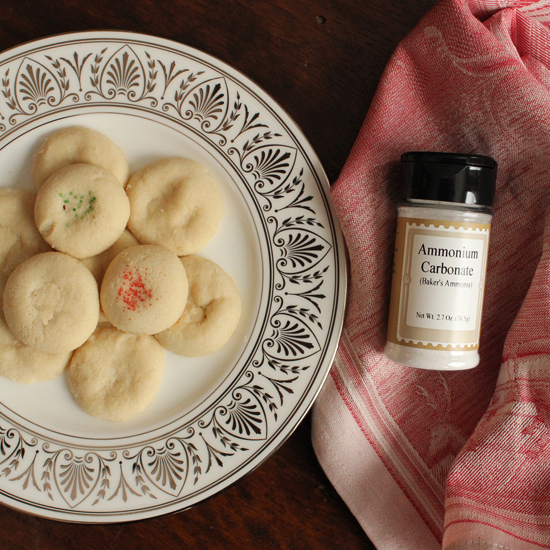 I've been completely off the radar because we had guests for 20 days over the holidays. My in-laws visited from Greece and we were lucky enough to have my sister-in-law and her boyfriend for half of the time as well. It gave me an excuse to do quite a bit of cooking! Hosting Christmas brunch and dinner  was a treat. I wish I'd had the time to blog about it along the way.
My mom visited Chicago a few days before Christmas and brought an enormous bag full of food to help me feed the crowd… chips, dips, crackers, cheeses and hiding at the bottom, a tin of cookies. Inside were these crunchy, light little sugar cookies that she had labeled "Drommar – Swedish Dream Cookies."  My mom and I talk often and I was surprised she hadn't mentioned the cookies as she doesn't bake regularly so it was unexpected to find a homemade tin of cookies hiding at the bottom of all the booty.
READ MORE »
If you haven't finished your shopping, consider these foodie gift picks. 
There is something special about leafing through the pages of a book in your lap. No browsing on the Internet, or pressing a button, or swiping your finger across glass to progress to the next page. Everything today seems to be electronic, it has almost become decadent to slow down, crack open a book, and enjoy the feeling of pages in your fingers.
With the holidays in full swing there are only a handful of moments that can come anywhere close to resembling "easy and slow," but this year I have decided to make gift giving just a little easier by sending cookbooks to many of those on my nice list.
So thankful for this delectable drop off from one of the best kept secrets in Chicago!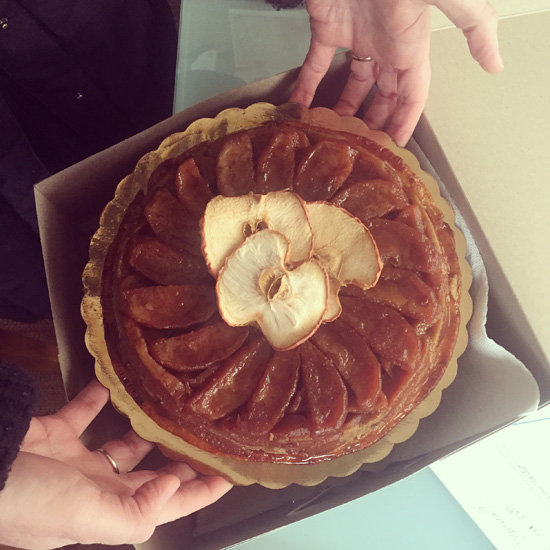 It's one of my greatest pleasures to have the fortune to work with food companies. Connecting my passion with my job — What could be better?
Through my adventures with food over the years I have stumbled across some amazing talent in the kitchen. One of my newer comrades is Amanda Terbush. I met her in the kitchen of Vosges Haut-Chocolat where she used to treat us to her own tarts and cakes for co-workers birthdays. She has since gone out on her own, putting her French pastries skills to use.
A week or so ago, Amanda treated me to an unexpected surprise. I had just received some difficult news and was in a bad state. My office buzzer rang and there at the door was Amanda with a bakery box. Inside was a Tarte Tatin (pictured above.) The pastry was as delicious as it was beautiful and boosted my spirits right out of the gutter. (It may not be entirely healthy, but sweets do have the power to boost my mood!)